Welcome to the Loch of Clunie Preservation Group's website.
This is a new organisation and therefore this is a new website, and more information will be appearing here shortly. We have just a couple of basic pages on our website, but more will be added in due course. The organisation is run entirely by local volunteers, and we have recently been awarded charitable status.
In essence, this group is dedicated to, and devoted to, the preservation and safeguarding of Loch of Clunie, sometimes known also as Loch Clunie or Clunie Loch, which is located in rural Perthshire, between Blairgowrie and Dunkeld. Our primary focus is education and raising awareness of the importance of Loch Clunie and the surrounding area, including the scheduled moments and the Schedule 1 wildlife species in the area.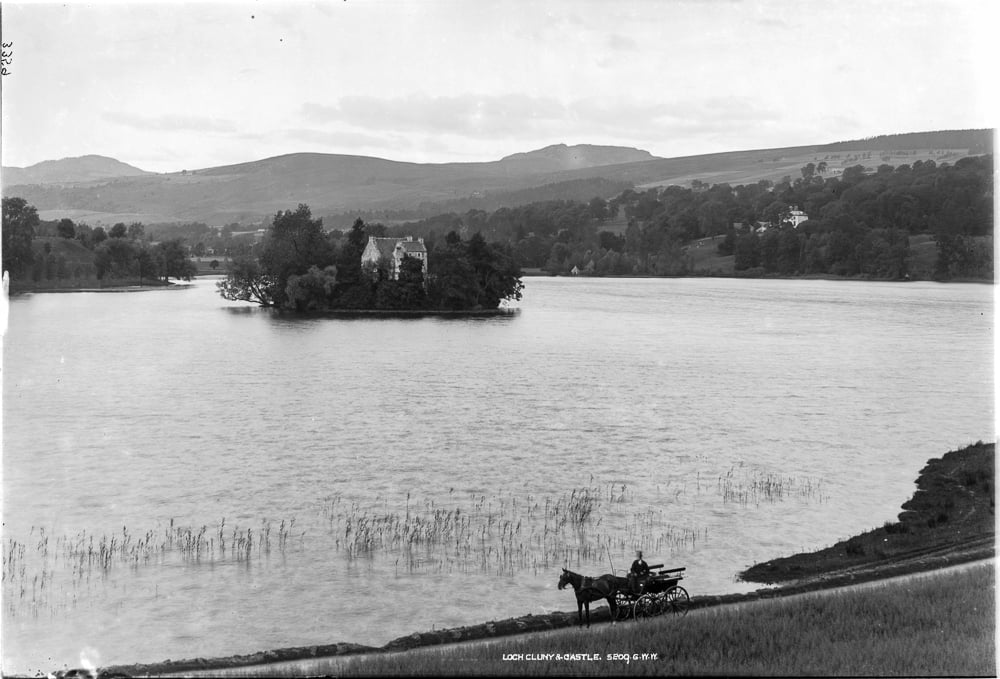 This is how Loch of Clunie, and its island's castle, looked many years ago. The castle has long since disappeared, having been destroyed by fire, and the roof fell in around 30 years ago.